Our Repeaters
The Huber Heights Amateur Radio Club (HHARC), Call Sign NO8I, supports two repeaters located just north of the city of Huber Heights, Ohio. The frequencies are 442.950+ PL 118.8 Hz and 224.300- PL 123.0 Hz.
---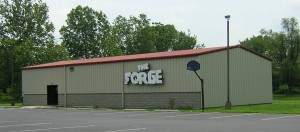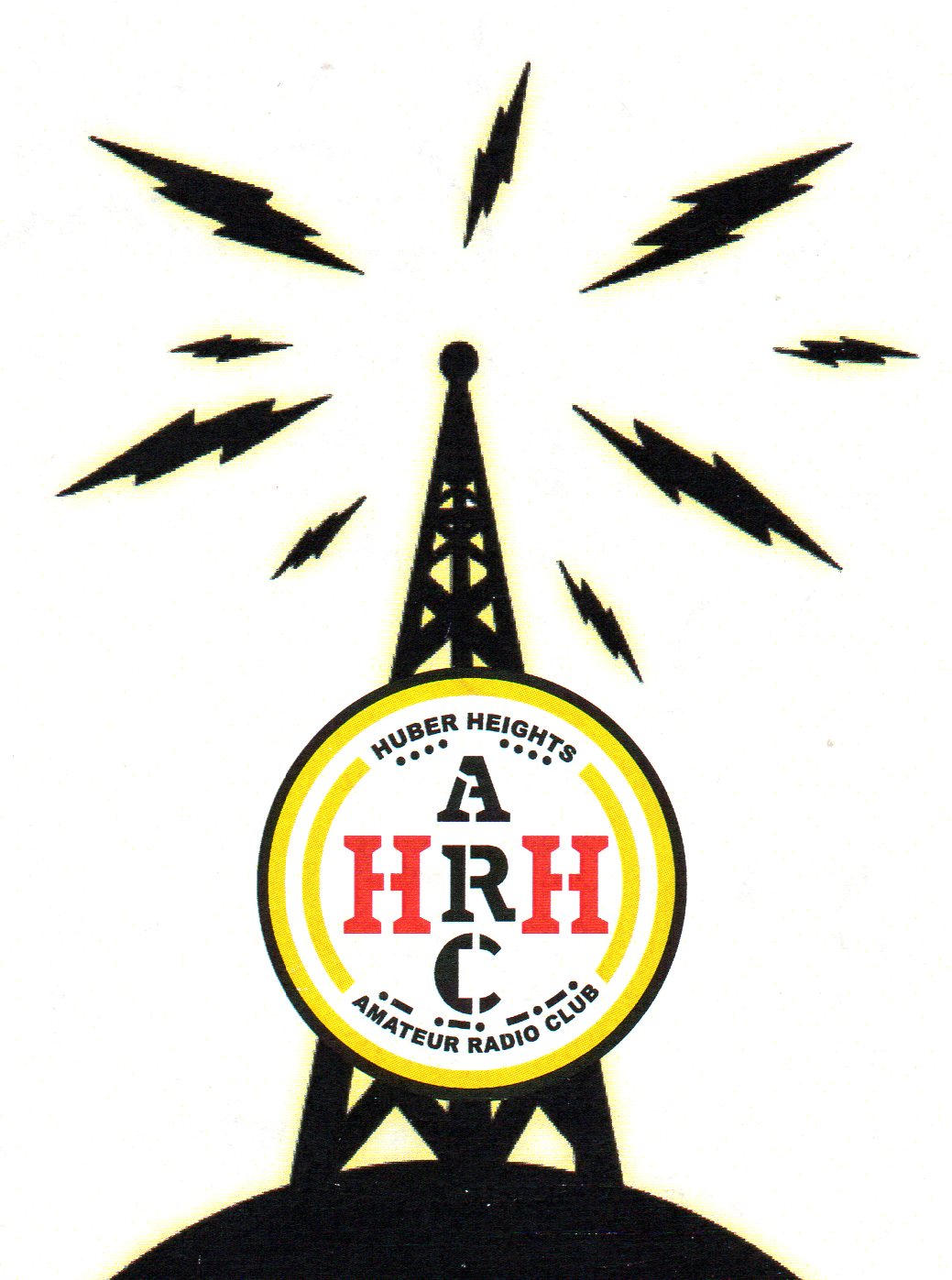 The Huber Heights Amateur Radio Club welcomes everyone interested in Amateur Radio (whether licensed or not). Please feel free to attend our meetings.
We meet every first Saturday of each month.
10 am to noon at
First Christian Church
6114 Fishburg Rd
Huber Heights, OH 45424
Corner of Fishburg and Bellefontaine Rd
in "The Forge" building in the back.
See map
For more information on our club, Click Here for a link to a brochure suitable for printing and/or distribution.

Click Here for a link to our Facebook page.
Gene Arnold, AD8MW – Silent Key
First licensed 1969 as WN4QQI while in the USAF. Passed Advanced class
in 1970, call WB4QQI. Changed to 8 land with call WD8OSZ and finally
KD8MW. Upgraded to Extra Class on 10/14/2006 after 36 years as Advanced.
Spend most of his time building computers, constructing radio kits and
QRP transmitters/transceivers. Retired USAF 1983, retired HS teacher of
Electronics 2001.
We will miss you!
*****************************************
Field Day, June 24 – 25, 2017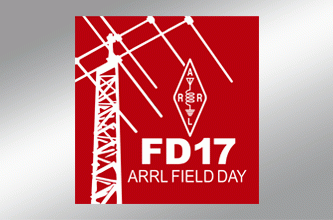 The HHARC will be participating in Field Day 2017, June 24 – 25 at Cottonwood Park, Fishburg Rd in Huber Heights. More information to follow.
*****************************************
We Have a Winner in the Essay Contest for Youth!
Twelve-year-old Bryant Rascoll, KG5HVO, of New Orleans, is the winner of The Dave Kalter Youth DX Adventure (YDXA) essay contest. Not only did he receive a transceiver, 50 feet of coax, a power supply, and a vertical antenna, he'll be headed to Costa Rica this summer to take part in the YDXA DXpedition.
---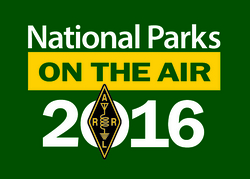 The HHARC and National Parks On The Air
Some HHARC members have been participating on the year-long celebration of the centennial of the National Park Service, both as individuals and as part of HHARC group activations.
On August 27, 2016, the HHARC set up at the Wright Brothers Memorial Center, Dayton Aviation Heritage National Historical Park, HP11. We ran 3 stations, made 320 QSOs, and made contact with hams in 11 countries.
On September 10, 2016, the HHARC participated in the Wright Brothers Aero Carnival, and activated the Dayton Aviation Heritage NHP, HP11.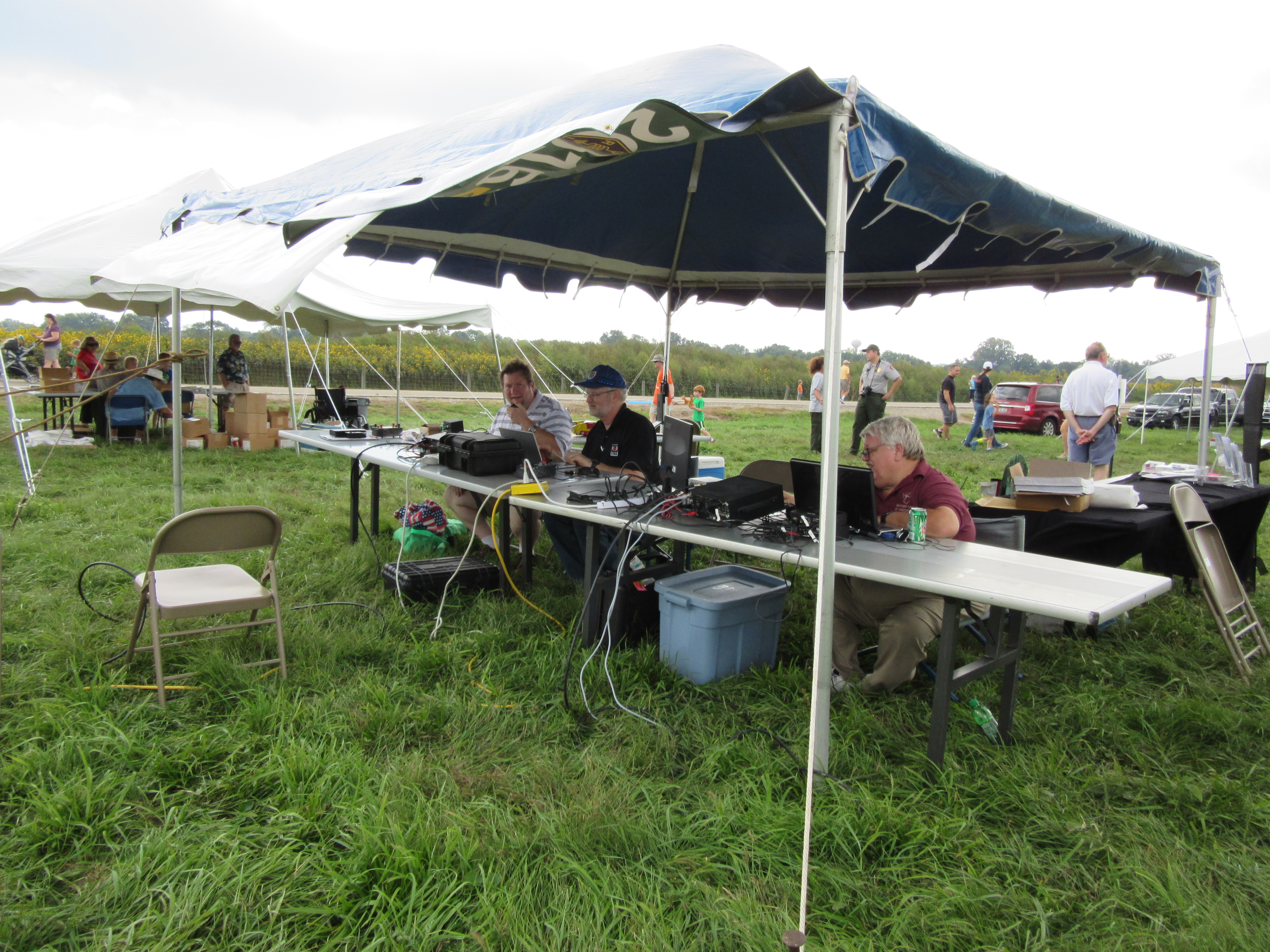 Phil AC8UW, Larry N8QNM, and Jim AB8YK at our booth at the Aero Carnival.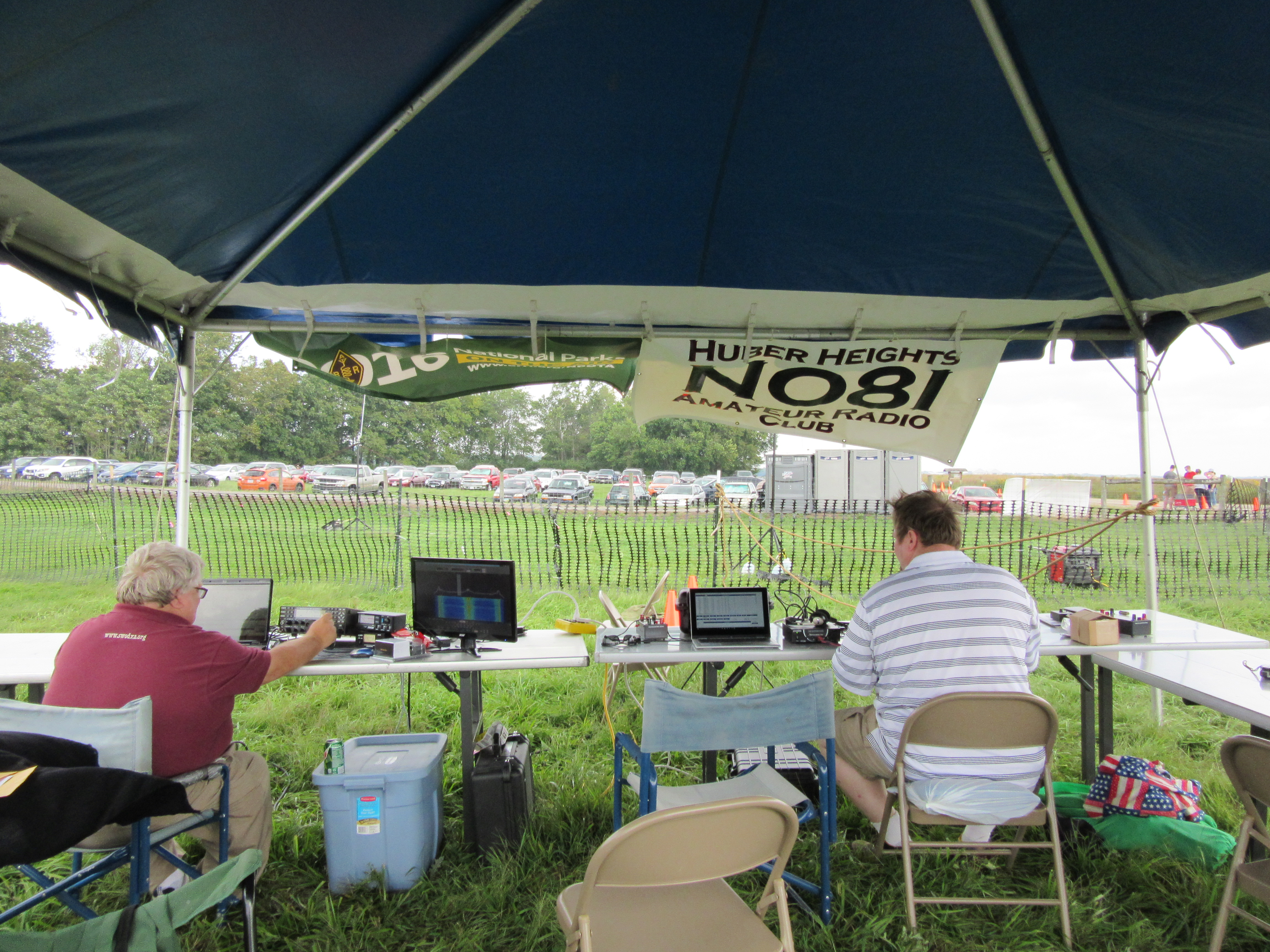 A wind and thunder storm swept into the area around 2 pm and caused us to wrap up our activities sooner than planned, but we still made over 80 QSOs.
On September 27, 2016, KD8UPX and KD8UZV activated Shenandoah National Park, NP51. We made 28 QSOs, including one from Croatia. Inclement weather over the next two days prevented further contacts.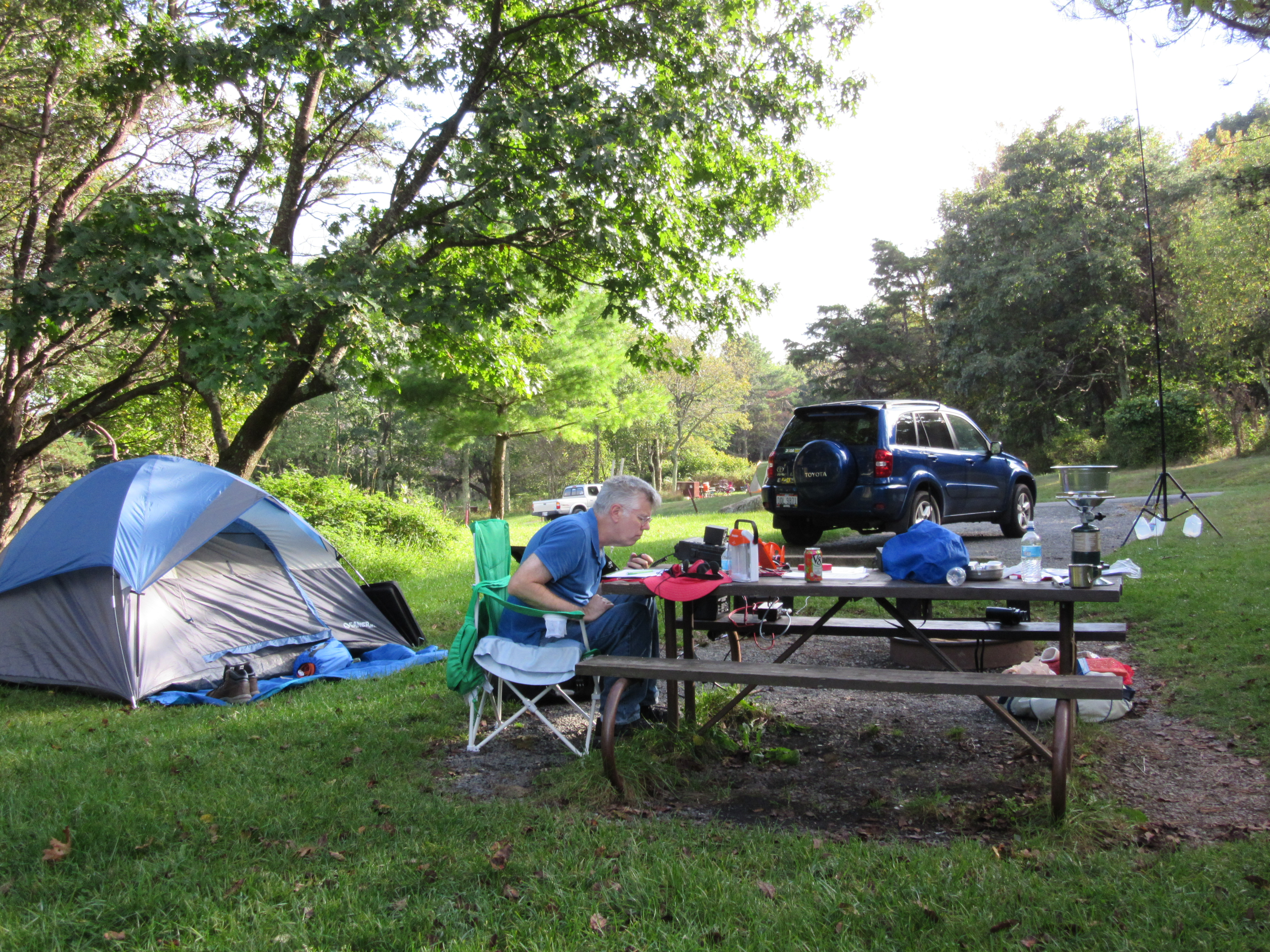 Our campsite at the "Big Meadows" area of Shenandoah National Park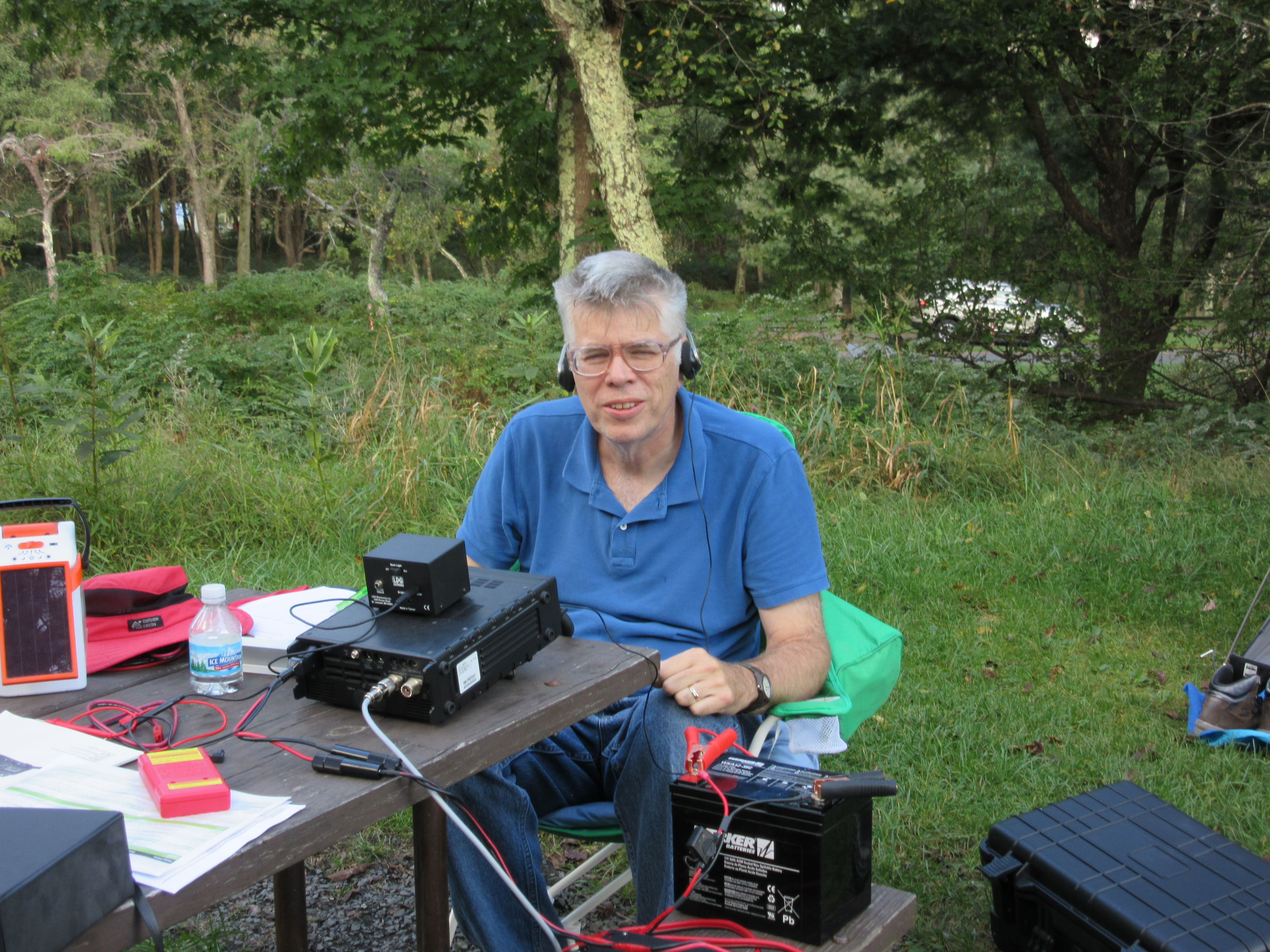 Gwynne, KD8UZV, on the radio
On October 25, 2016, KD8UPX activated Hopewell Culture National Historical Park, HP15, in Chillicothe, OH, making 40 QSOs.
On November 6, 2016, KD8UPX activated Ft. Necessity National Battlefield, BF05, along Route 40, the National Road in PA, making 99 QSOs.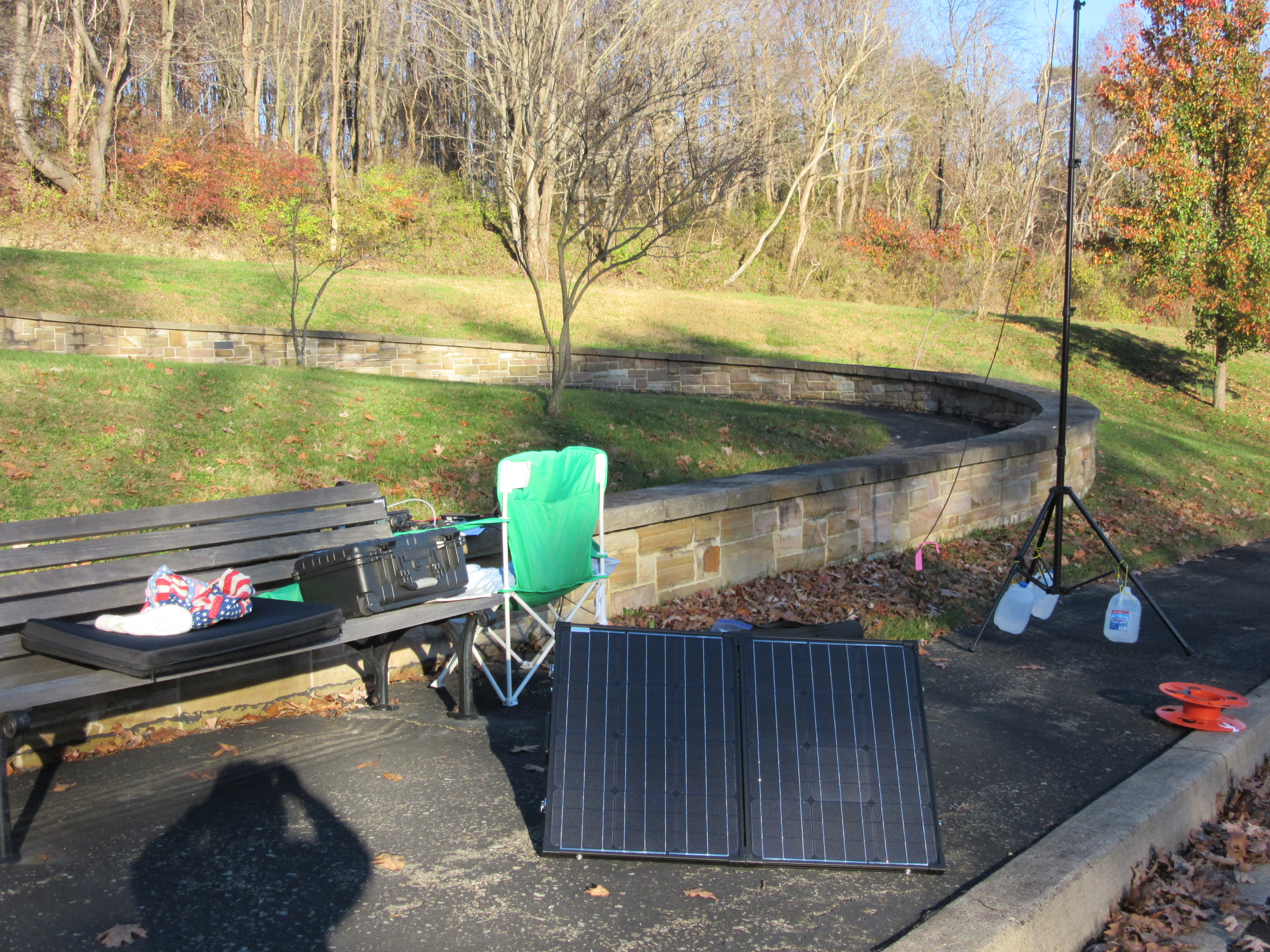 Going solar at Ft. Necessity with 100 W solar panel.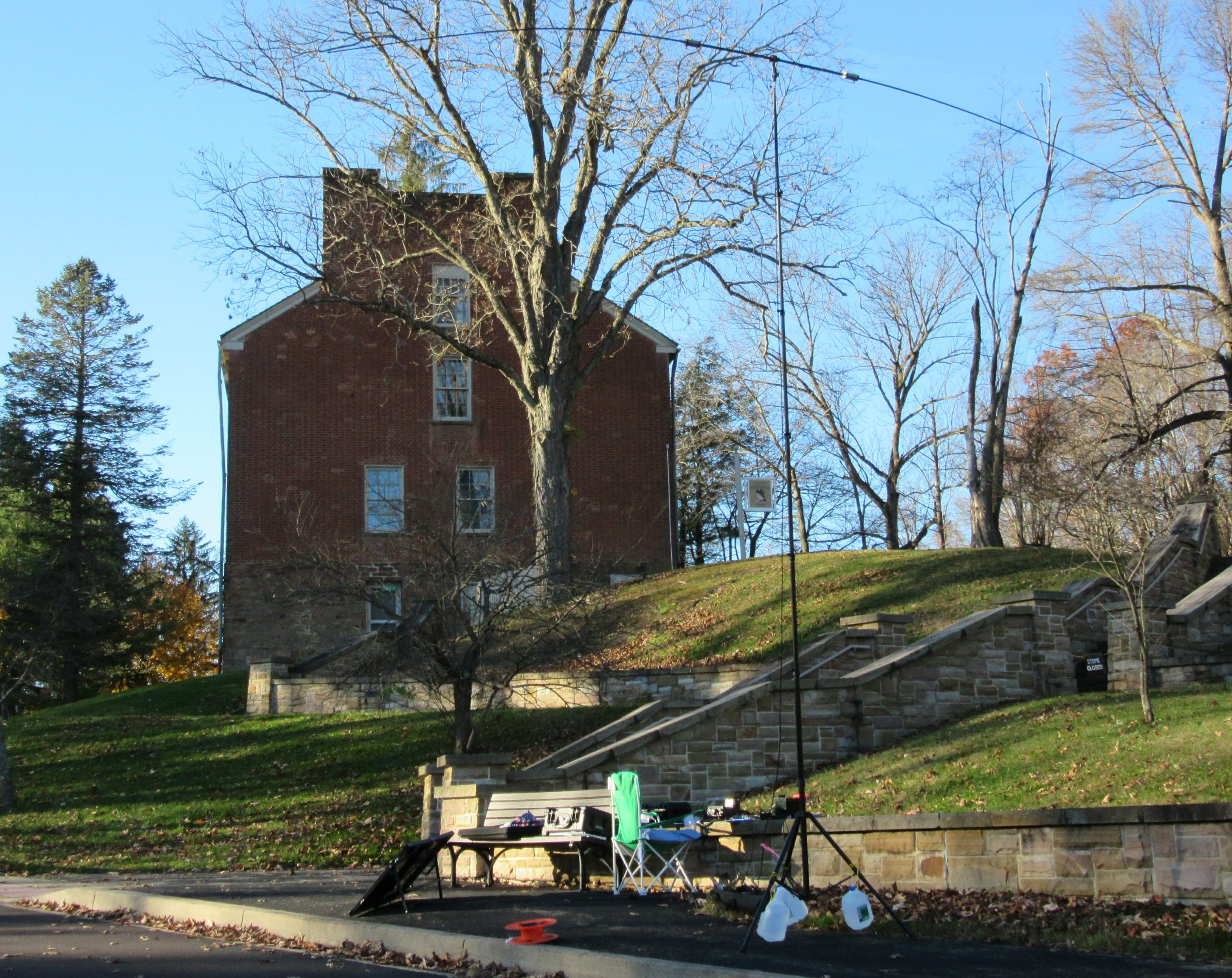 Setup at Ft Necessity with a Buddipole antenna in foreground. In the background is the Mount Washington Tavern, which "Back in the Day" was a favorite place for rest and refreshment for weary travelers along the National Road.
On November 13, 2016, KD8UPX activated Manassas National Battlefield Park, BP02, in Manassas, VA, making 61 QSOs.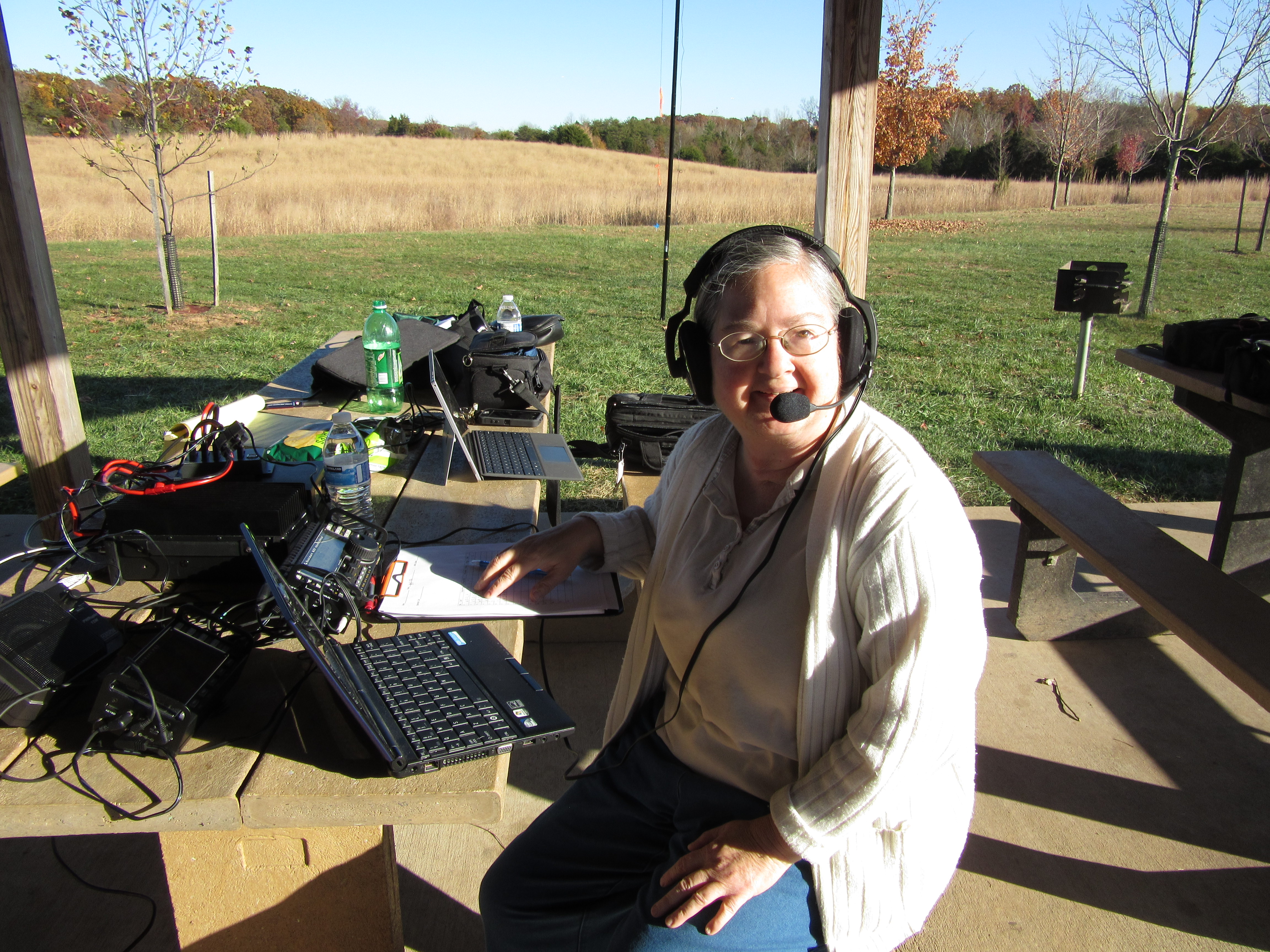 KD8UPX at Manassas. A helpful Ham, Terry KC4DV, graciously allowed KD8UPX to operate his station at BP02.
On November 26, 2016, KD8UPX activated Dayton Aviation Heritage National Historical Park, HP11, making 67 QSOs.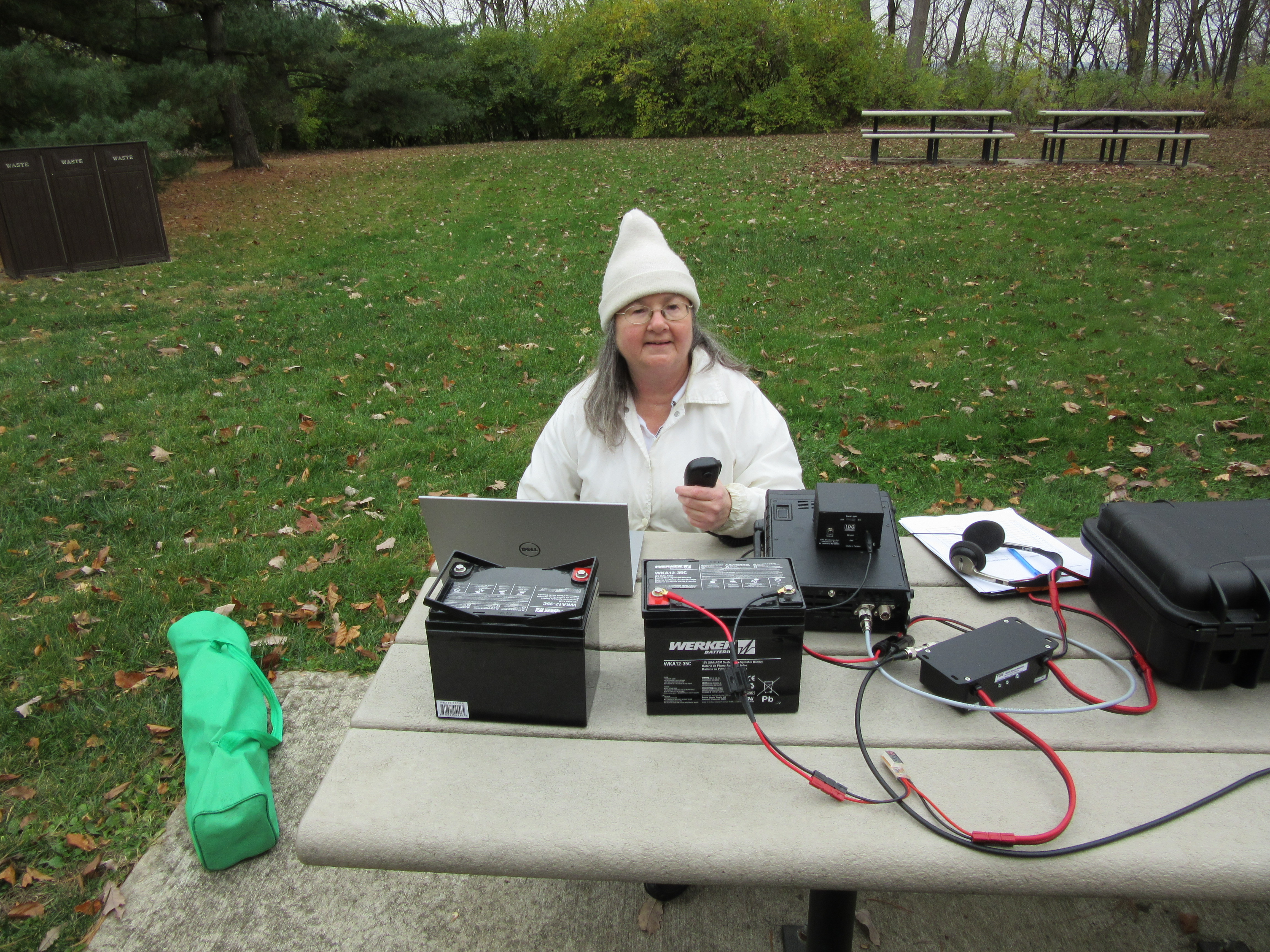 ---
HHARC member logs contact with Heard Island DXpedition!
As many in the Ham Radio community know, Heard Island, VK0EK, is one of the most sought after DX locations.
Below is an annotated screenshot showing our club trustee Ron Moorefield, W8ILC, "in the log" with a contact with VK0EK.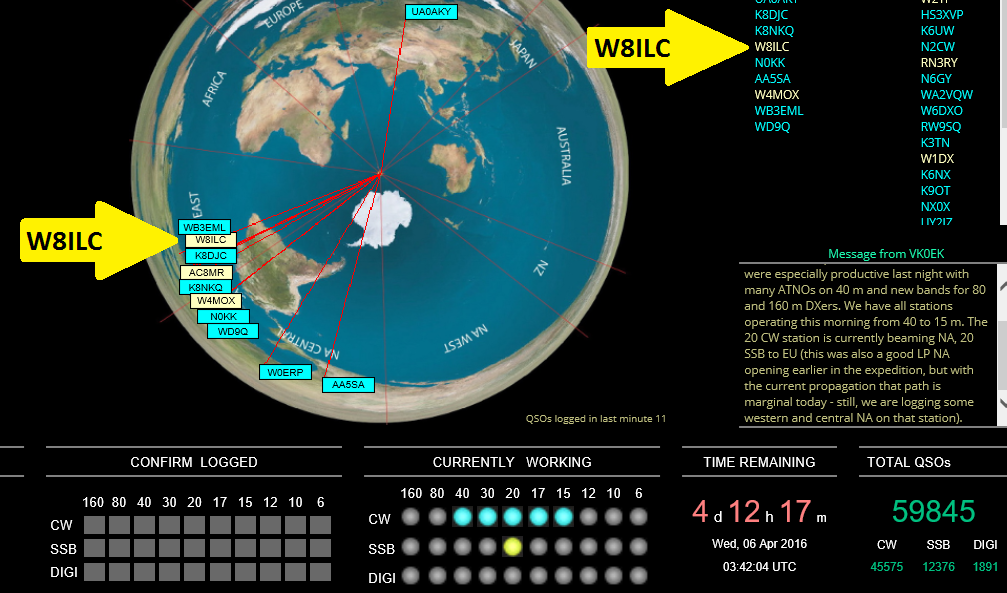 DARA cites Jim Storms as Member of the Month!
At its April 1, 2016 meeting, the Dayton Amateur Radio Association gave its Member of the Month award to Jim Storms, AB8YK. Jim is a member of both the HHARC and DARA.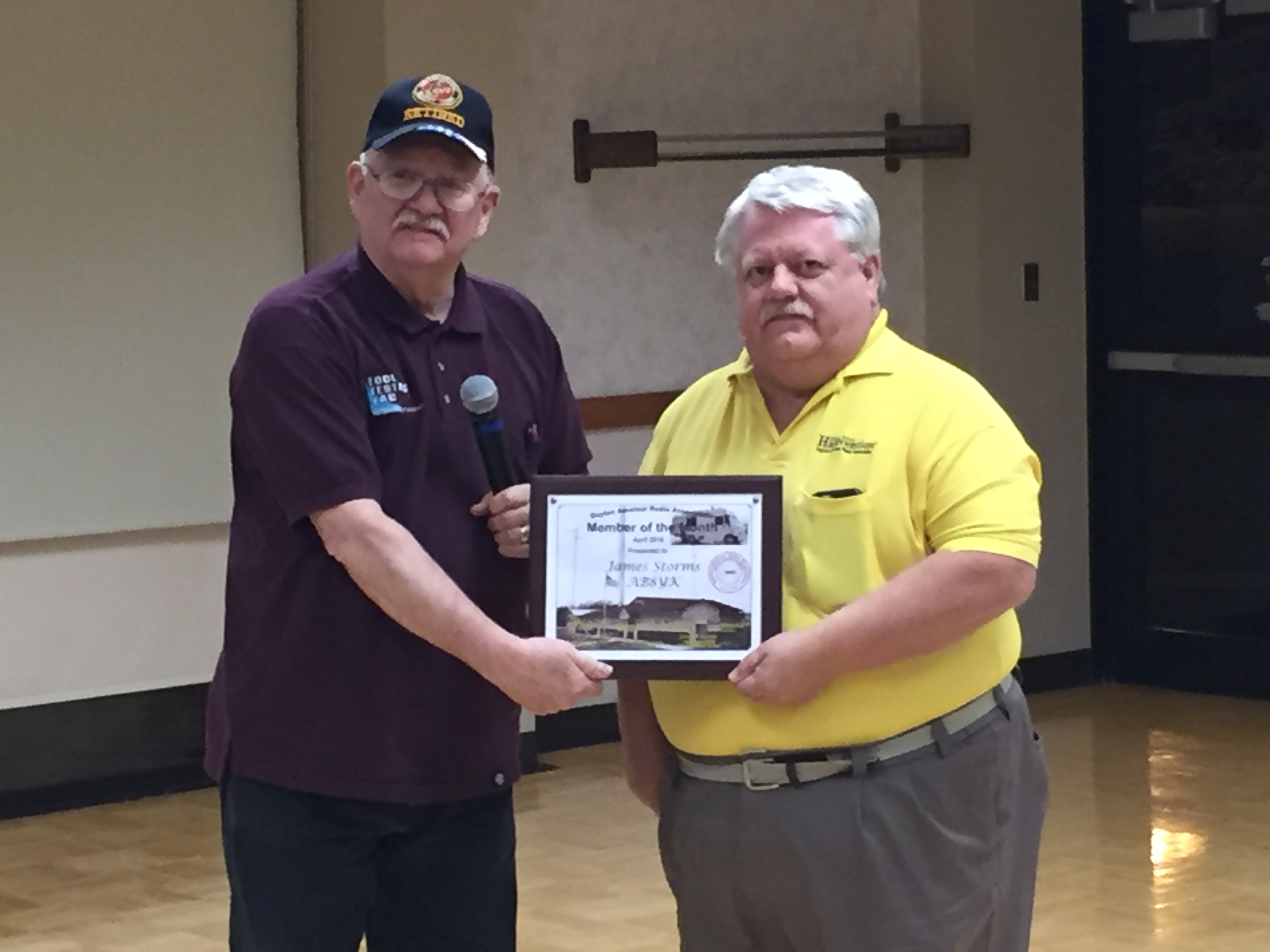 (Jim is the one in the yellow shirt.)
---
~~Spot the International Space Station!
As the third brightest object in the sky, the space station is easy to see if you know when to look up. Follow the link to find out the locations and times to view the International Space Station as it travels past the Dayton, Ohio area.
Click here to see the current position of the ISS.
---
The Key to Disaster Preparedness is
Amateur Radio Emergency Service (ARES)
Start at the Ohio District 3 Readiness web page.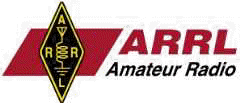 HHARC is an ARRL affiliated club, belonging to the ARRL Great Lakes Division, Ohio Section