Our Repeaters
The Huber Heights Amateur Radio Club (HHARC), Call Sign NO8I, supports two repeaters located just north of the city of Huber Heights, Ohio. The frequencies are 442.950+ PL 118.8 Hz and 224.300- PL 123.0 Hz.
---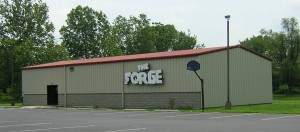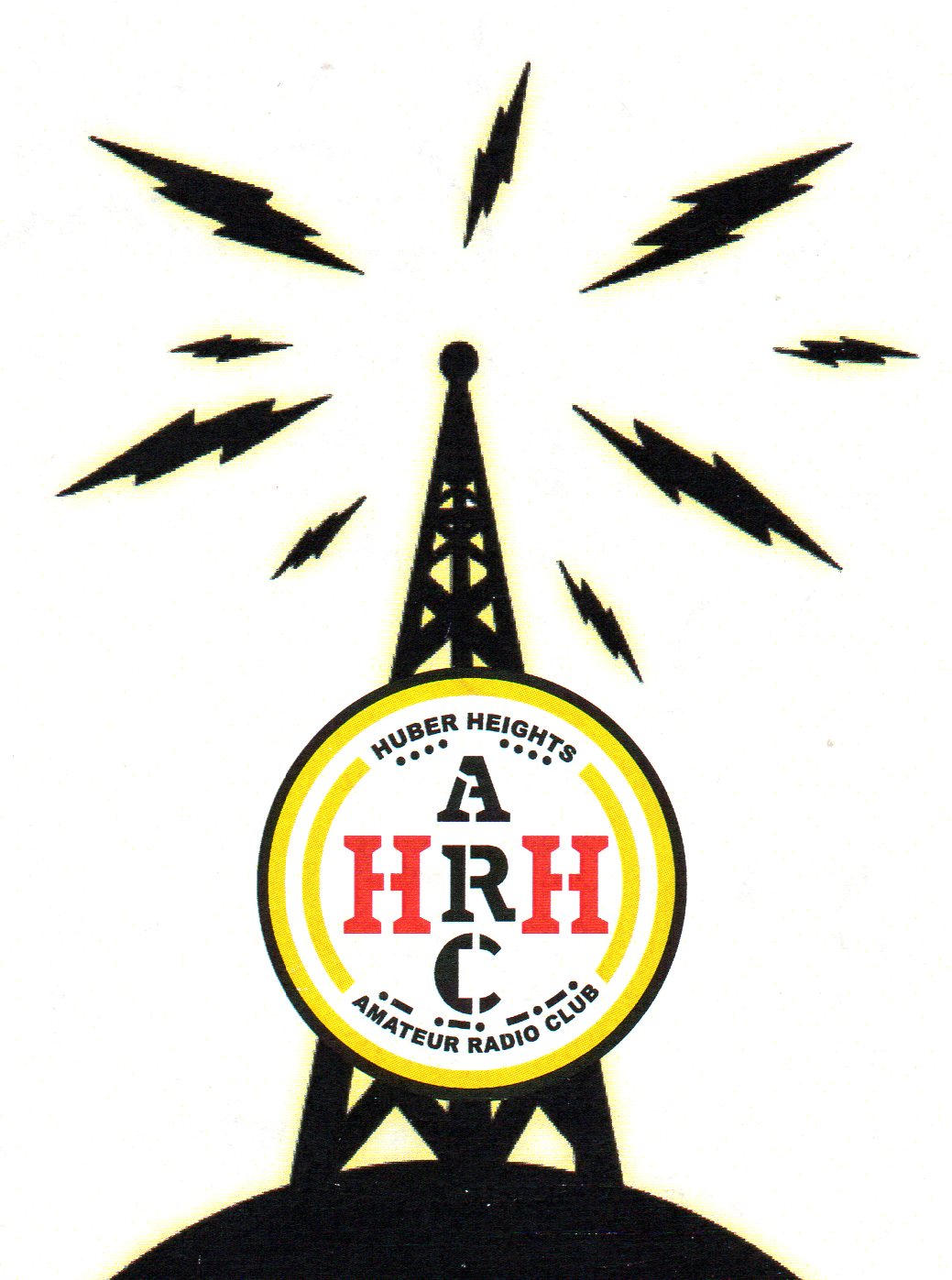 The Huber Heights Amateur Radio Club welcomes everyone interested in Amateur Radio (whether licensed or not). Please feel free to attend our meetings.
We meet every first Saturday of each month
10 am to noon at
First Christian Church
6114 Fishburg Rd
Huber Heights, OH 45424
Corner of Fishburg and Bellefontaine Rd
in "The Forge" building in the back.
See map


Note: The next official meeting of the HHARC will be Saturday, Sept 5, 2015 at 10 AM. We will be meeting at our REPEATERS' SITE at the P & R Communications Tower on Rt. 40, north of I-70 and east of Rt. 202.

*******************************************
HHARC to help with the Marigold Festival – Sept 12
Huber Heights is holding its annual Marigold Festival, Sept 12, 2015 at the Eichelberger Amphitheater, corner of Brandt Pike and Shull Road. The HHARC will be helping with the DARA van to greet the public, starting at around 10 AM.
---
Repeater Move 2015
On August 8th, 2015, members of the Huber Heights Amateur Radio Club (HHARC) gathered to move both our repeaters from the equipment rack that had been its home for a number of years, to the new rack system to make it consistent with our host layout plan in the radio room.
The club would like to give thanks all that helped, either directly or with other support, to make this move happen, particularly Glenn W8AK.


Click here to view pictures of the event.
---
"Field Day 2015″ – June 27


The Huber Heights Amateur Radio Club operated from Cottonwood Park on Fishburg Rd in Huber Heights on Field Day 2015. The following is from Stan Leeds, KC7EHJ, speaking about the club's experience on Field Day, June 27, 2015:
"Folks started showing up around 9am to get things setup with operations commencing at 2pm local. The weather was pretty chilly, wet and windy. We operated until around 10:15 pm when it was decided most of us had been out for a little over 12 hours, and with no relief operators, we would tear-down and go home.
I think this was a more successful event compared to last year due to the fact we took better time to erect antennas that we knew were tried and true and we didn't have the underground high power lines that was experienced last year in the parking lot causing interference.
We basically had 5 operators, on and off, on 3 to 4 radios with a rough count of 64 contacts. Yes, it was low, but there was good education and experience learned this time around.
So quick thanks to:
Jane KD8UPX & Gwynne KD8UZV for their FT897 setup, Buddipole antenna, generator and bean soup.
Ron N8VAR for his Ten Tec and 40/80 meter dipole and all around troubleshooting and his tarps for wind and rain break walls. I know you didn't get a chance to operate as much as you wanted, but your help was greatly appreciated.
Sam W9SAM for his FT-857 and inverted V antenna.
Tom KD8LVS for his sausage and dogs with outstanding grill skills.
Al KA8IPO for the QRP station and solar cells that didn't work out too well for the weather.
Larry N8QNM for the HUGE Kenwood banner used as a wind break and Information Stand brochures.
Thanks to all who visited and helped out!"
Click here to view pictures of the event.
---
2015 ARRL International DX Contest
The weekend of March 7-8, 2015 saw the 2015 ARRL International DX Contest, SSB. Jim AB8YK graciously offered his QTH for hosting the event using the club call NO8I. With the following participants – Stan KC7EHJ, Jane KD8UPX, Larry N8QNM, Don N6JRL, and Ron N8VAR for support, we had a raw score of 196 contacts, 588 Total QSO points, 112 Multipliers with a Total Score of 65,856 using 100 Watts of power with an Inverted V and Dipole. Thanks to everyone who helped out.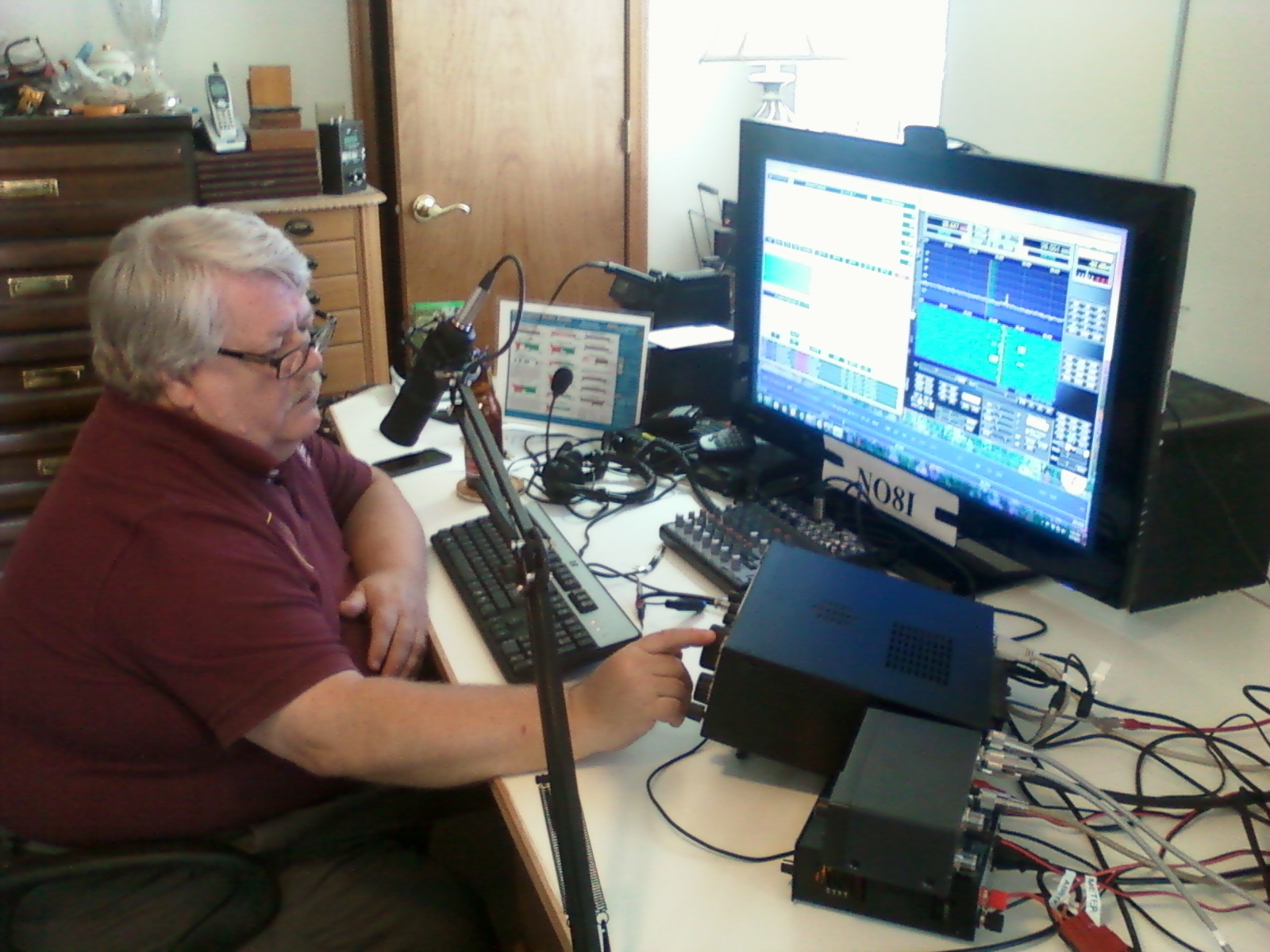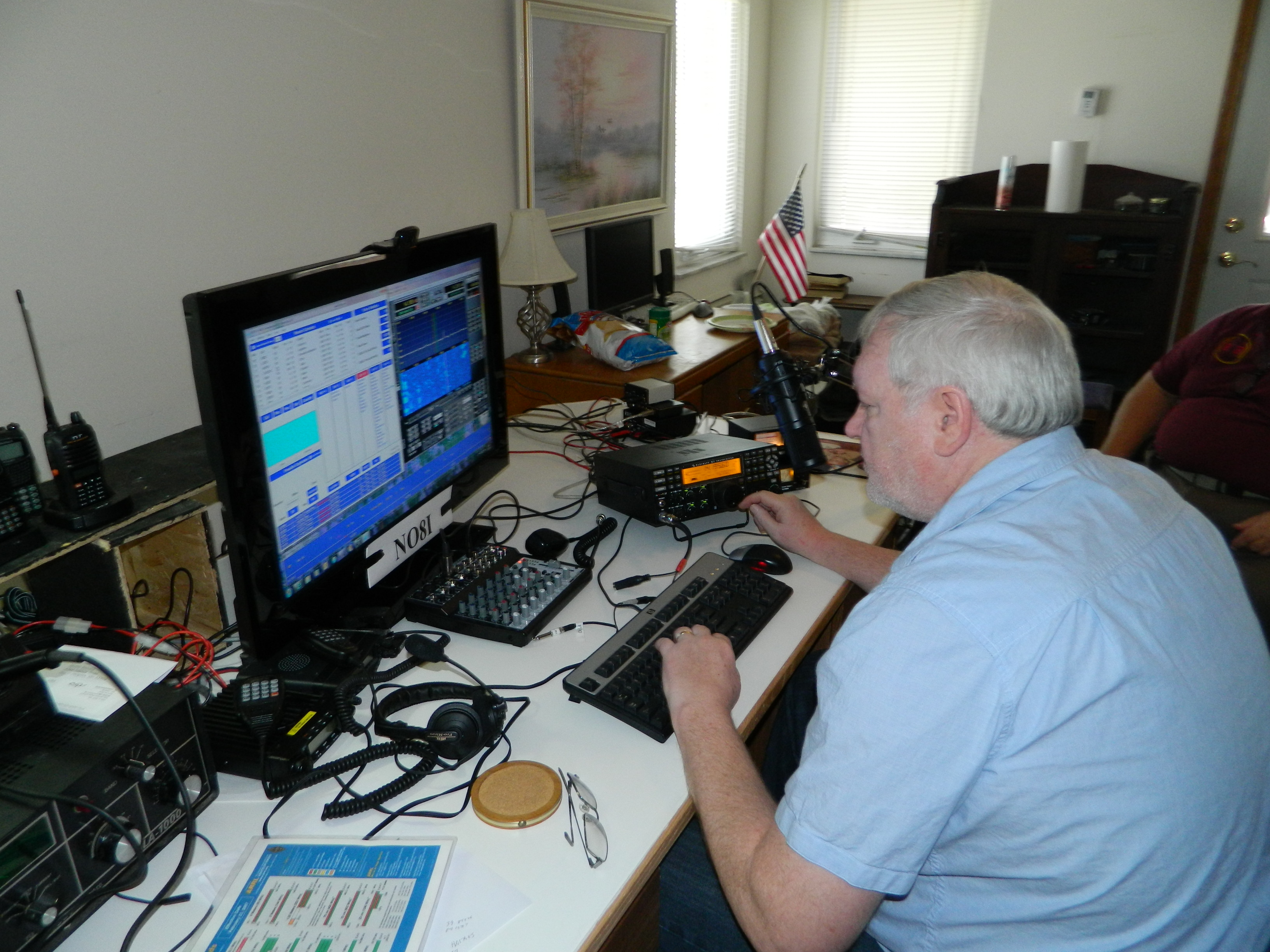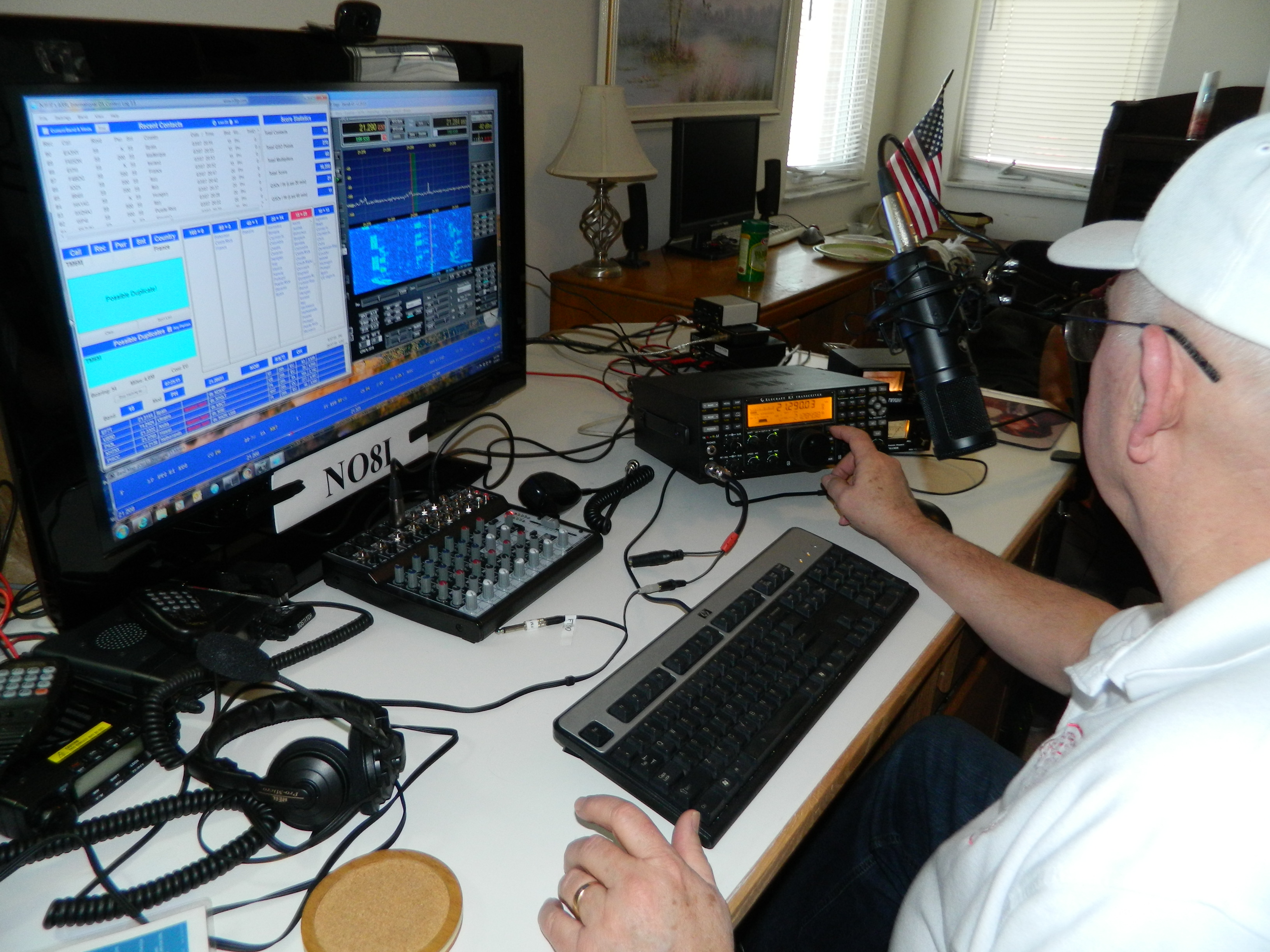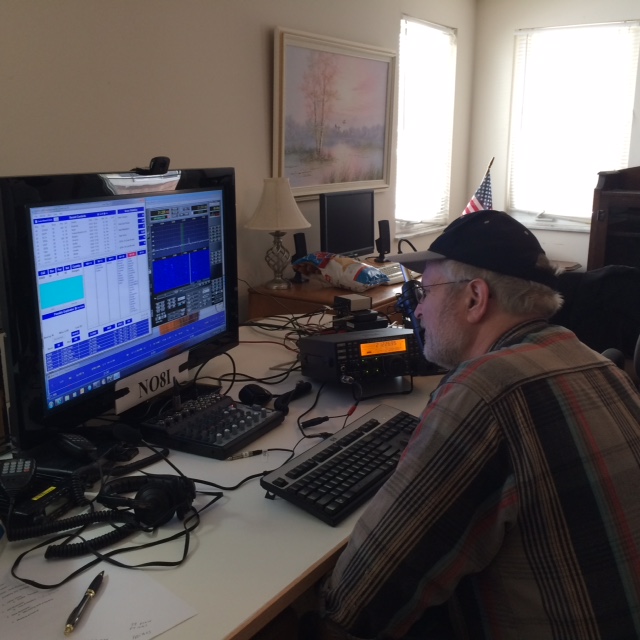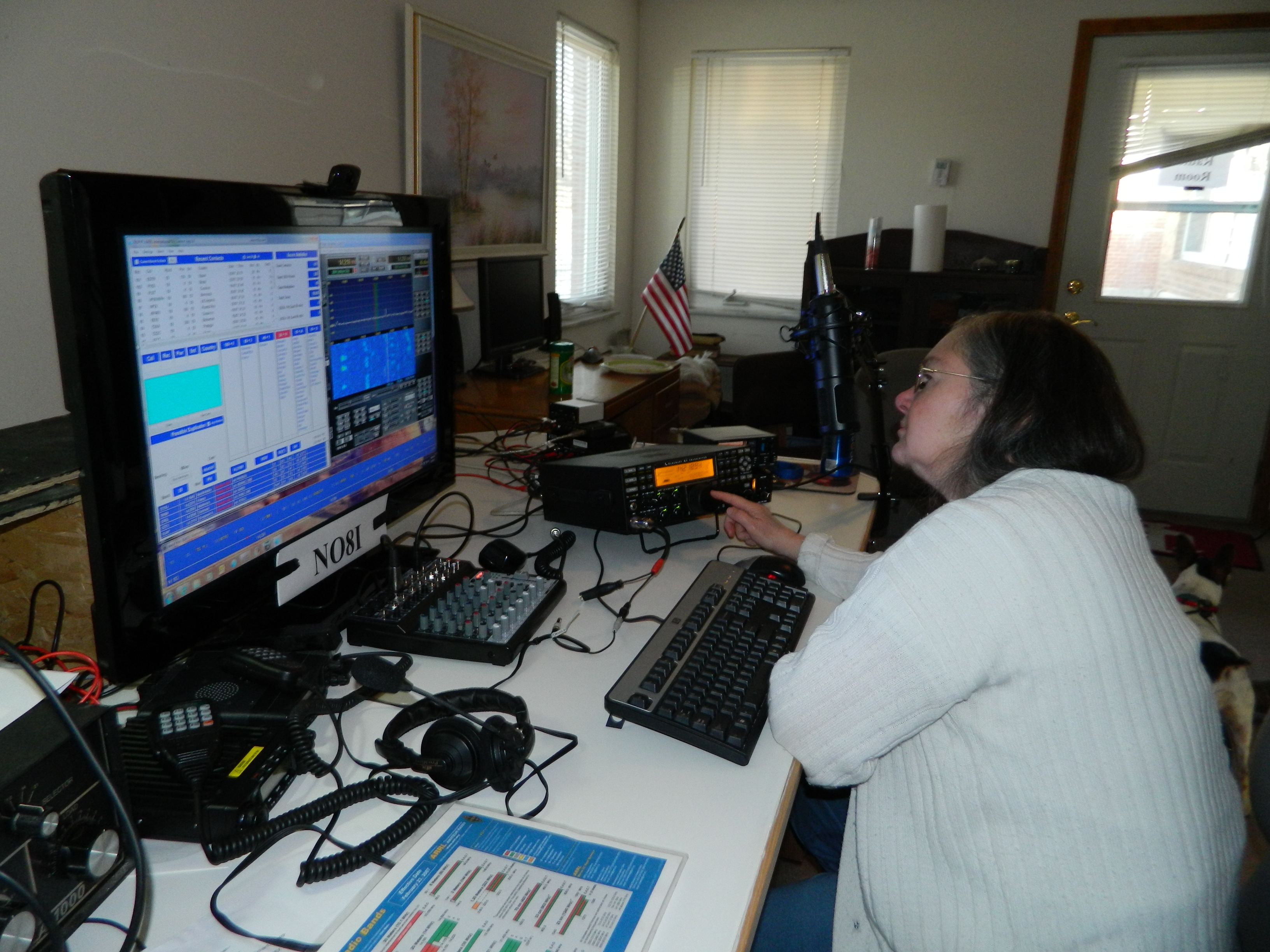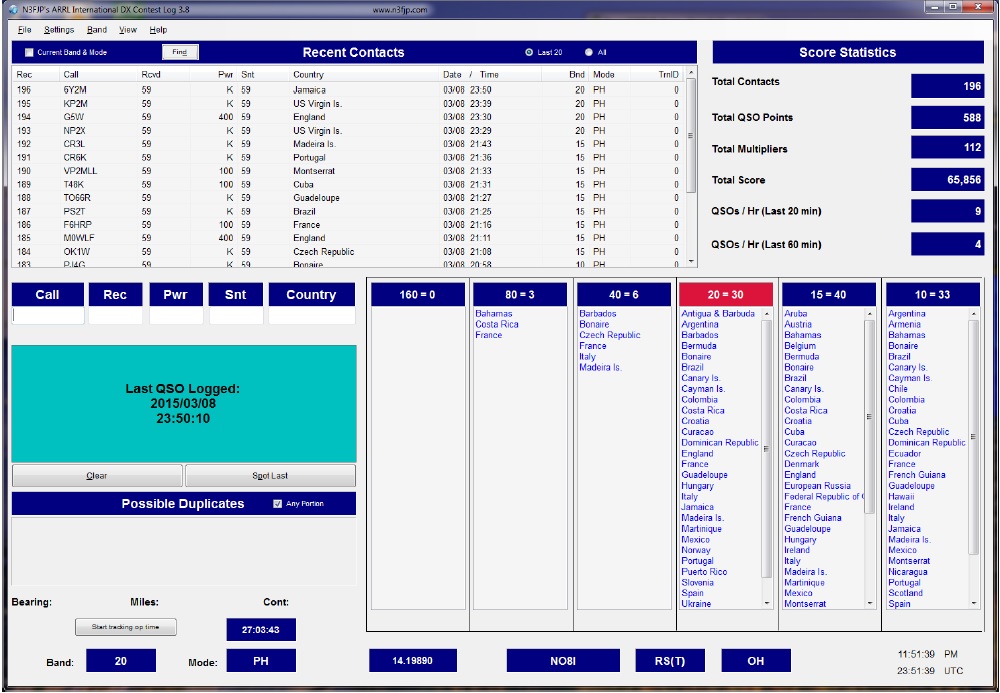 ---
~~Spot the International Space Station!
As the third brightest object in the sky, the space station is easy to see if you know when to look up. Follow the link to find out the locations and times to view the International Space Station as it travels past the Dayton, Ohio area.
Click here to see the current position of the ISS.
---
The Key to Disaster Preparedness is
Amateur Radio Emergency Service (ARES)
Start at the Ohio District 3 Readiness web page.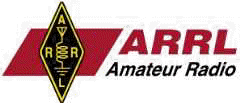 HHARC is an ARRL affiliated club, belonging to the ARRL Great Lakes Division, Ohio Section