Our Repeaters
The Huber Heights Amateur Radio Club (HHARC), Call Sign NO8I, supports two repeaters located just north of the city of Huber Heights, Ohio. The frequencies are 442.950+ PL 118.8 Hz and 224.300- PL 123.0 Hz.
---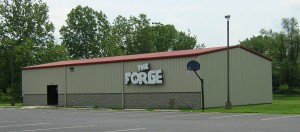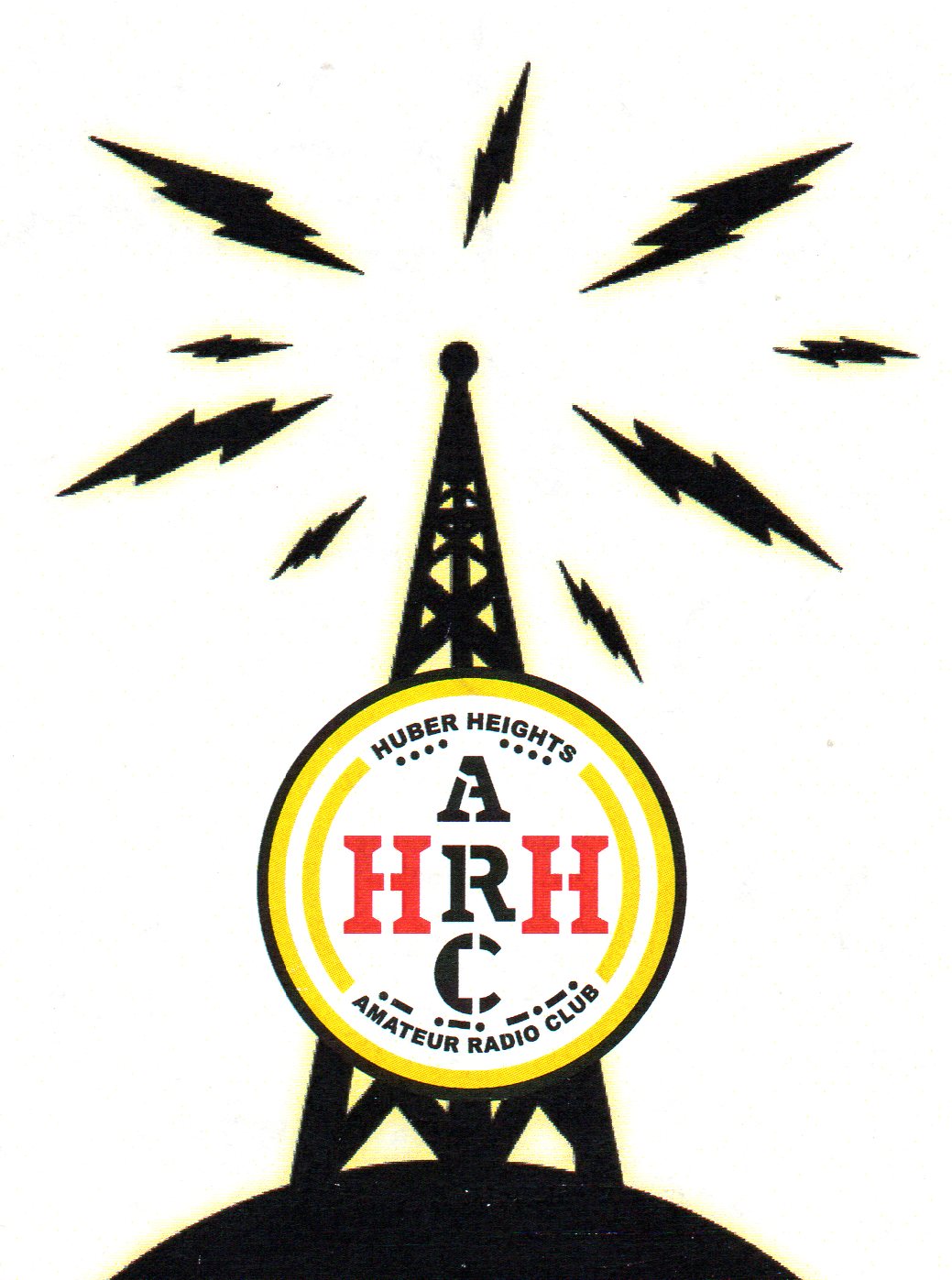 The Huber Heights Amateur Radio Club welcomes everyone interested in Amateur Radio (whether licensed or not). Please feel free to attend our meetings.
We formally meet every first Saturday of each month, except during the summer. The next formal meeting will be September 1, 2018. Informal meetings during the summer months will be announced.
10 am to noon at
First Christian Church
6114 Fishburg Rd
Huber Heights, OH 45424
Corner of Fishburg and Bellefontaine Rd
in "The Forge" building in the back.
See map
For more information on our club, Click Here for a link to a brochure suitable for printing and/or distribution.

Click Here for a link to our Facebook page.
HHARC to hold Winter Party on January 11, 2020
The HHARC will be having our annual winter party on Saturday, January 11, 2020 from 1 to 3 pm at T. J. Chumps on Executive Blvd in Huber Heights.
HHARC Build Project – Band Pass Filters
The HHARC has been working on building band pass filters. We held a build session on Feb 2, 2019 at The Forge from noon to 5 pm, after our regular club meeting. We held a second build session on Feb 23, 2019 at The Forge from 9 am to 5 pm and held a session on March 2, 2019 after our usual club meeting. We held our final build session on November 2, 2019, after our regular November meeting.


Club members build band pass filters


PCB with toroids
Field Day, June 22 – 23, 2019
The HHARC operated Field Day at Cottonwood Park, June 22 – 23. We setup on Saturday, June 22, beginning at 10 am EDT and began operating at 2 pm as a Class 4A. Reuben Meeks, W8GUC, brought his satellite tracking equipment; others operated SSB and CW on 20, 40 and 80 meters.
We made a total of 407 QSOs, with 73 CW contacts and 334 contacts on phone, for a total of 480 points. A good time was had by all.

*****************************************
HHARC's Club Project – Antenna Analyzer
Some HHARC members are participating in a club project build this winter. We are building an Arduino-based antenna analyzer similar to the project in the November 2017 issue of QST magazine. We held our final workshop for the HF version of the analyzer at the Forge on March 3, 2018.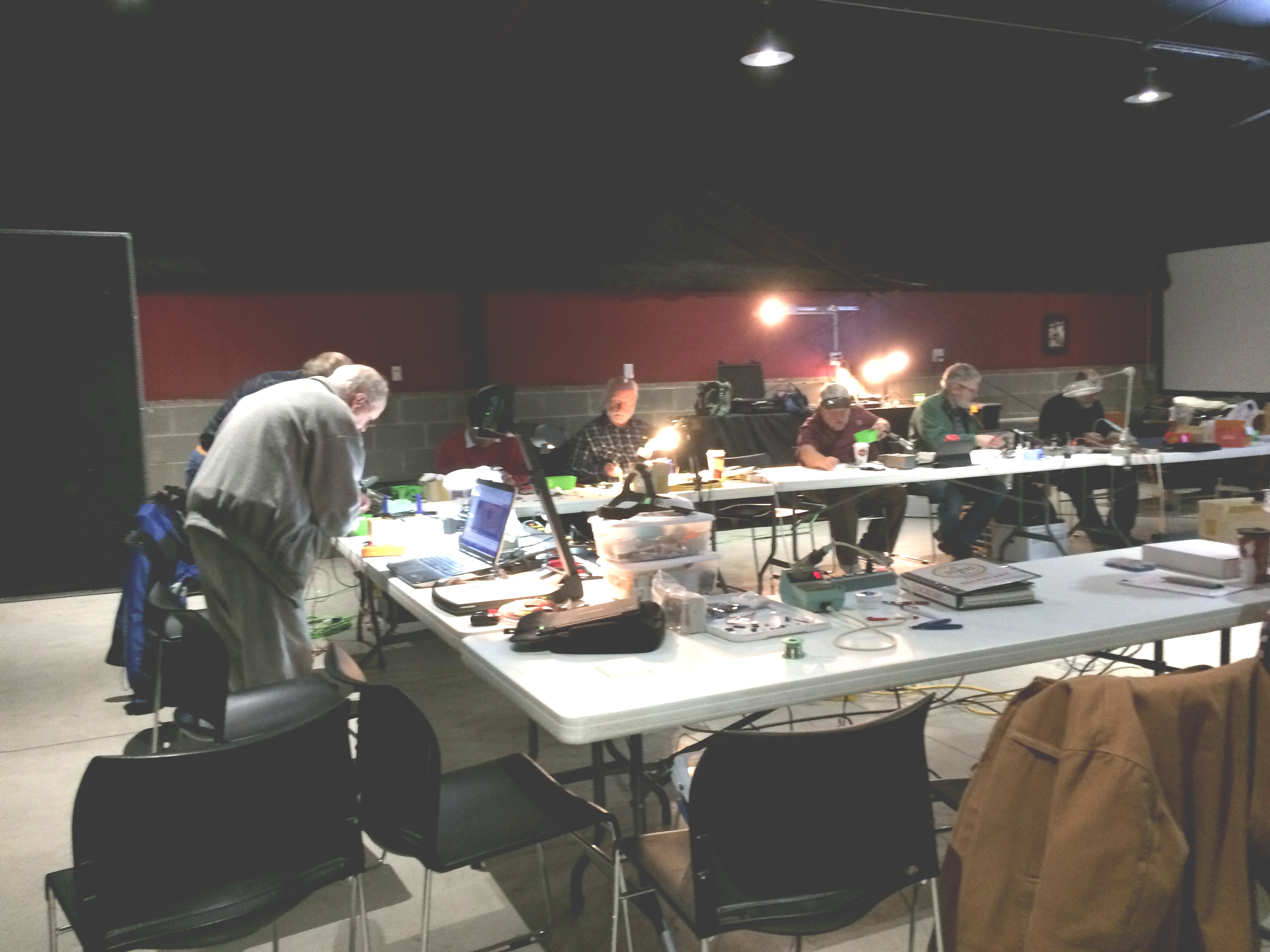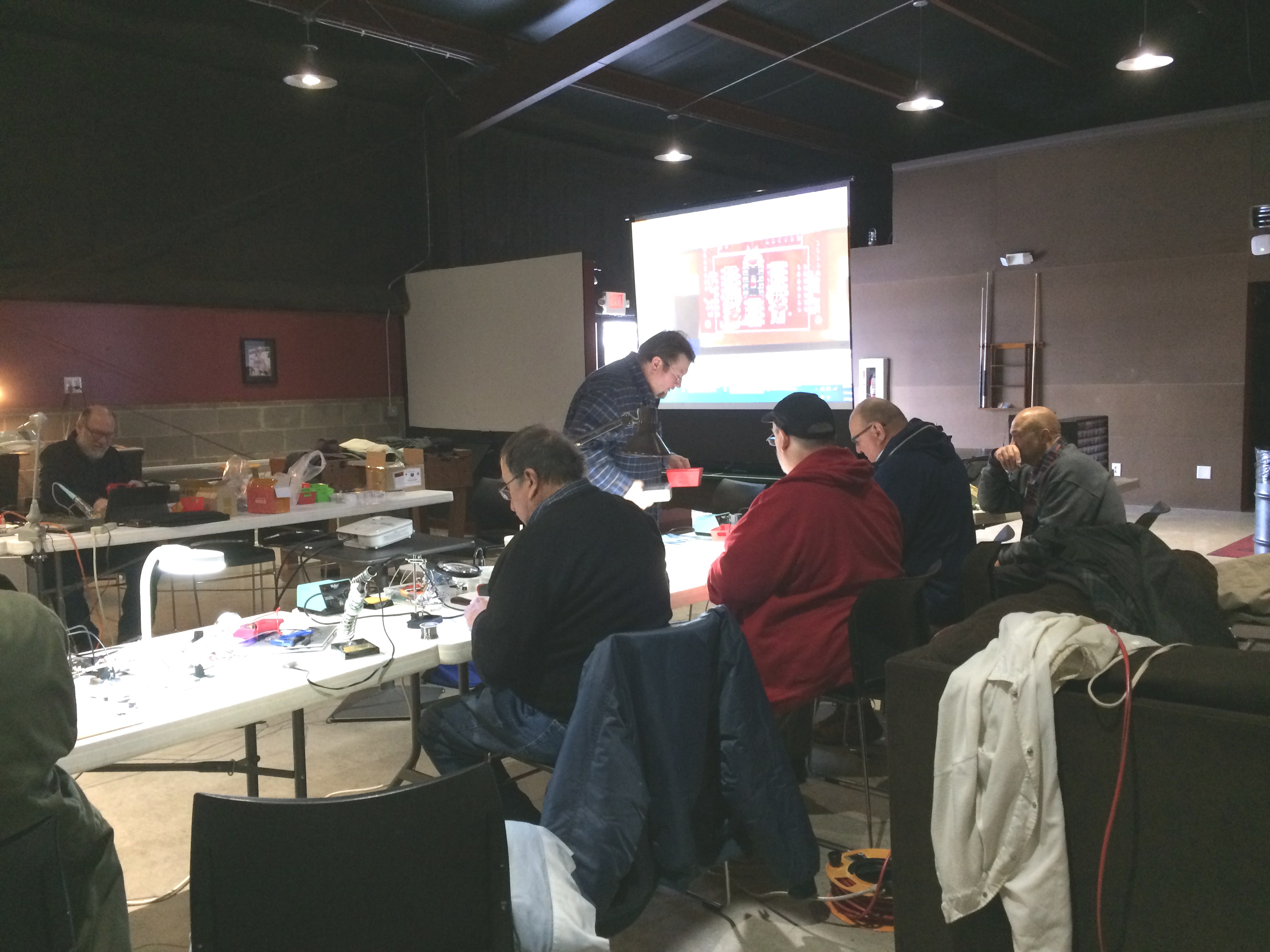 Club members Reuben Meeks, W8GUC, and Phil Brown, AC8UW, are working on an add-on for the analyzer that would take it up to VHF/UHF ranges. More on this to follow.
*****************************************
---
~~Spot the International Space Station!
As the third brightest object in the sky, the space station is easy to see if you know when to look up. Follow the link to find out the locations and times to view the International Space Station as it travels past the Dayton, Ohio area.
Click here to see the current position of the ISS.
---
The Key to Disaster Preparedness is
Amateur Radio Emergency Service (ARES)
Start at the Ohio District 3 Readiness web page.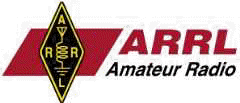 HHARC is an ARRL affiliated club, belonging to the ARRL Great Lakes Division, Ohio Section